As an Electrical contractor are you installing or thinking of installing; Cat 5e, Cat 6, Cat 6A or FIBRE OPTIC Network cabling? If so, you will know from the Tender / Specification documentation that the complete system has to be tested to various industry standards which requires investing in expensive test equipment and training Engineers to use them.
We at Vale Technical can provide this service using our own experienced Engineers and industry- leading FLUKE DSX-8000 Cable Analyzer.
If you're applying for warranties for your cabling system, manufacturers will insist the network is tested before they will issue a warranty. They will also stipulate which test standard is to be applied to the tester.
We can help you with: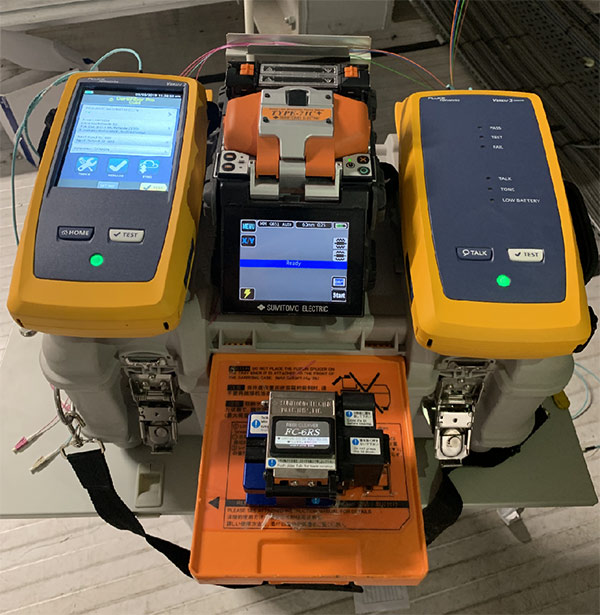 Fast Testing, Troubleshooting and Reporting

Faster Agreement of Warranties
Expertise in Testing
A Vale Technical engineer will set up the tester in the correct way, testing to the appropriate limits and will then analyse and interpret the results. Our engineers will also produce a test report that is clear, understandable and helpful for customers.
We work predominantly in Worcestershire, Oxfordshire, Gloucestershire, Warwickshire and the West Midlands although often work further afield too.
Let's talk
If you require a quote for network data cabling testing, call us now on 01386 858984
Call us today on 01386 858984